**NEW** Ex BACS - BACS officially enters the world of ATEX!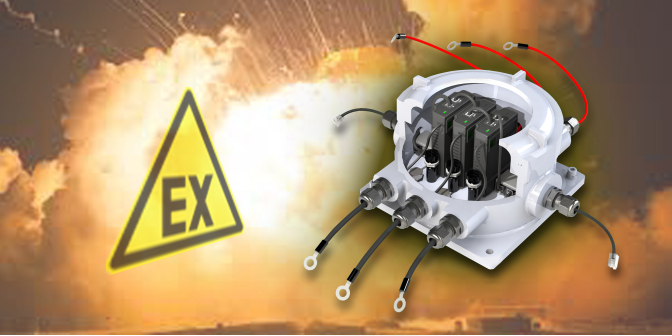 Some background: BACS and ATEX, so far – unofficial use of BACS within EX Zones
For a long time now BACS has been successfully utilized as a "stopgap" solution in hazardous areas - mostly for cost reasons. There are only a few BMS suppliers on the market with an ATEX certified solution, but their costs are 5-6 times higher than an identical installation with a non-ATEX variant.
However, the safety differences between competing "ATEX certified" BMS modules are technically only slightly better than BACS, so that many customers have ultimately decided to waive the ATEX certificate requirement for BACS, opting instead to allow for its use within these zones at their "own risk" and responsibility.
Though BACS has clearly established a reputation as the most trusted "early warning and de-escalation" system on the market -- able to detect and to some degree automatically prevent dangerous situations before they become critical -- it can never be guaranteed that flammable atmospheres cannot occur due to the emission of H2 gas from overcharged batteries. The task of BACS is of course to prevent this "outgassing" of hydrogen by way of balancing in order to avoid the generation of an explosive atmosphere in the first place; however, if this should happen anyway through gross operator negligence or extreme environmental conditions, BACS must be able to alarm and disconnect itself from the battery in an emergency to avoid overheating and sparking. This is exactly one of the core competences of BACS - but it does not make it automatically ATEX certified!
Today's user of batteries is under the impression that batteries are a "fire hazard". In the age of electric cars and metropolitan datacenters, battery fires have become a known and sometimes dramatic risk.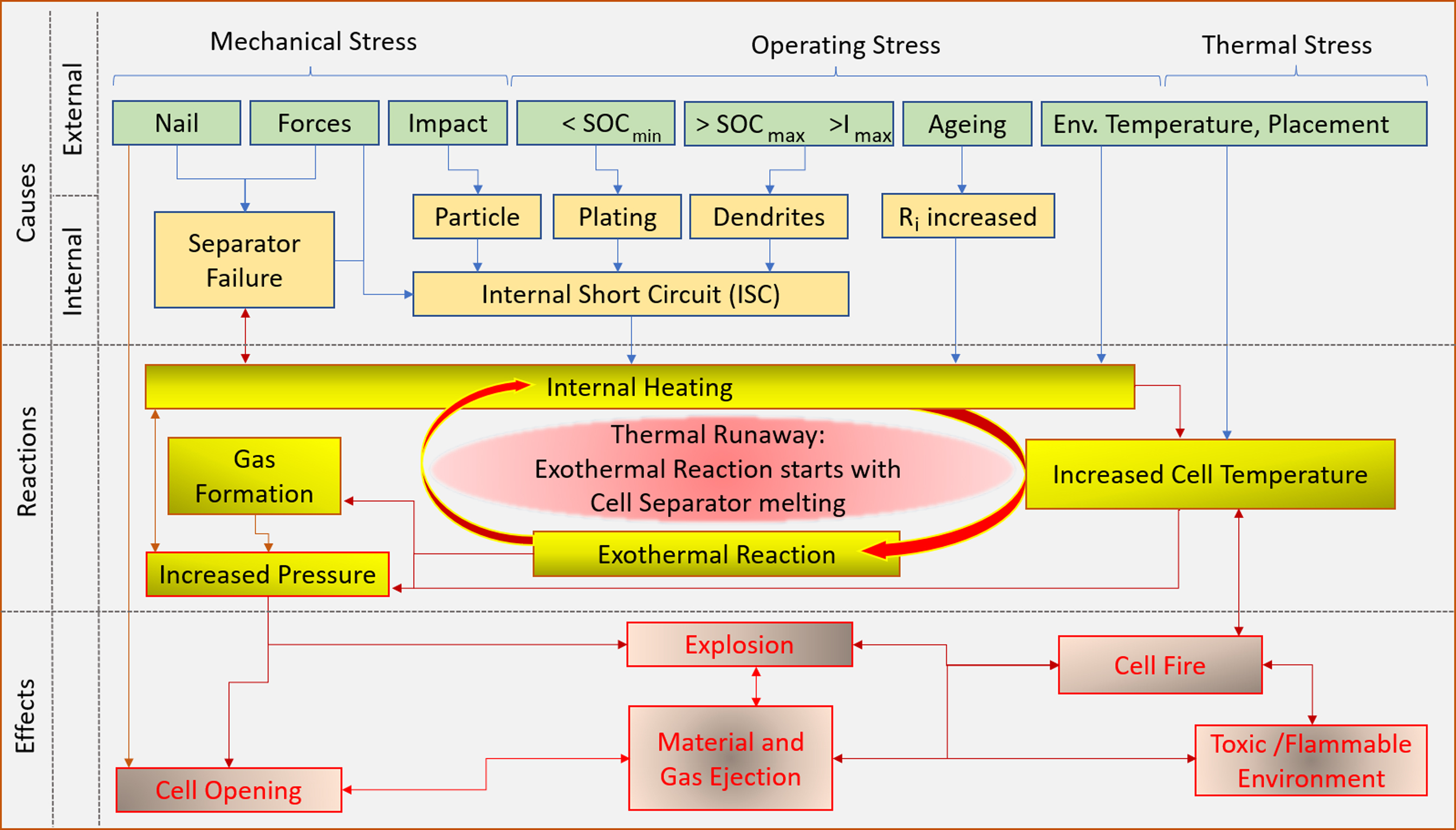 Graphic: The principle of a thermal runaway - With BACS it is possible to identify the internal causes and interrupt the chain of events before the critical point for a thermal runaway is reached.
While this negative impression that batteries are a fire hazard has been reinforced by new and sometimes unstable lithium battery technologies, it's often overlooked that the real cause of fires in such battery technologies are the lithium cells themselves, and not any electronics in the local environment.
Lead-acid batteries have a much lower risk of fire as compared to lithium. However, there is a real risk that in the event of an undetected battery or charging problem, many wet cells (whether lead or other chemistries) can begin to emit hydrogen gas, which may then mix with the ambient air to form an explosive atmosphere – in this case the battery cells themselves do not "burn", like with lithium, but if left untreated they could create an explosive atmosphere to which any other local electrical component might lend a spark…
Of course this is a "fault condition" and should theoretically be prevented by a BMS (eg. by balancing), or at the very least detected and alerted accordingly. Most BMS provide appropriate data measurement for this very issue; H2 sensors can also be used to detect such H2 gas leaks early to allow for preemptive action – an (automatic) shutdown of the charging system, or the switching on a ventilation system thru BACS can defuse the hazardous situation in the event of such a warning as provided by the respective BMS.
BACS fuse system as built-in protection against battery fires:
BACS is particularly effective in preventing individual batteries from being "cooked" and releasing hydrogen gas, by means of balancing. In such situations, BACS provides advanced warning and will ultimately disconnect itself from the battery by tripping the built-in fuses and sounding an alarm well before critical amounts of hydrogen gas have accumulated
BACS has many unique safety features which are not found within competing BMS systems, including but not limited to:
High voltage fuses with automatic tripping and disconnection of the BACS module from the battery in case of a fault.
Overvoltage or polarity change on a defective battery is always dangerous and quickly leads to overheating of the battery itself. First, though, the sensor which is connected to the defective battery will overheat. To prevent this, the BACS module will be automatically disconnected from the battery by active triggering of the supply fuse once such a battery fault is detected. This will result in the disabling of balancing for all other modules in the system, even those that are not currently affected. This results in a "General Alarm" and the user is alerted and can take the necessary corrective actions to prevent further damage.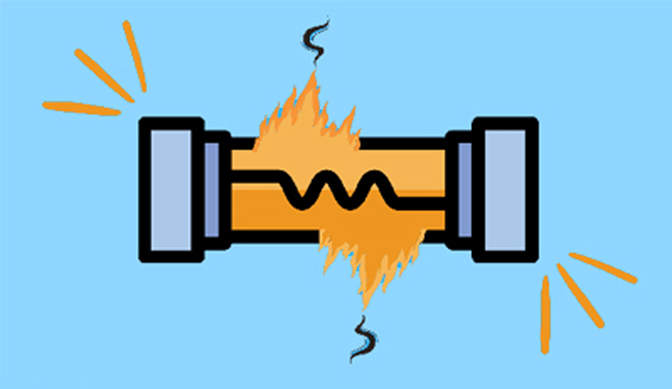 Highest operational safety for the fuses:
Located inside the measuring cable and sealed with adhesive and a protective jacket, the two BACS fuses are installed at considerable distance from the PCB of the BACS module. This prevents arcing in case of a fault or any sparking, once the fuses are triggered.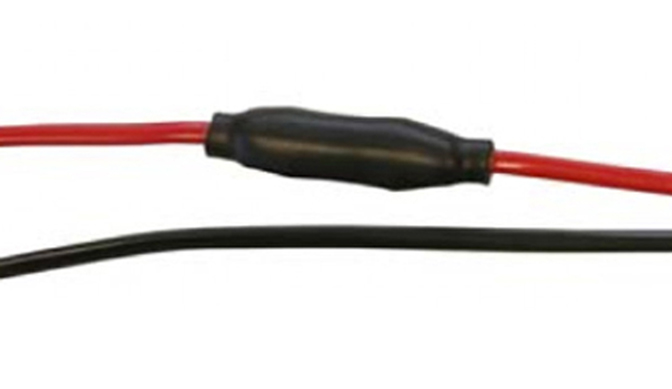 Highest operational safety for the plug connections:
Stable plug-in connections on the high voltage side (measuring cable to the BACS module) prevent accidental disconnection and any subsequently associated risk of sparking.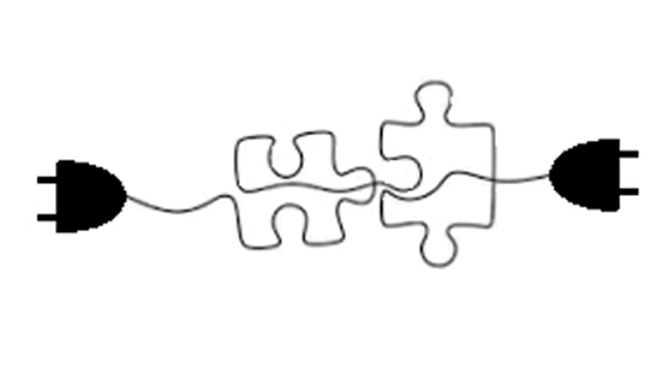 Multiple points of Galvanic Isolation:
BACS has a galvanic isolation between the high voltage side (to the battery) and the BACS communication side with low voltage (12 volts), with a corresponding reduction of the risk of sparking.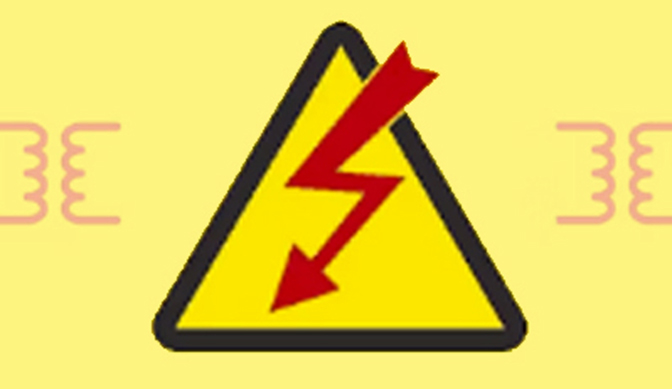 Balancing Monitored:
BACS monitors the safe function of balancing even without a working connection to the BACS WEBMANAGER. In case of a malfunction and overheating e.g. in case of a component failure, the BACS module will automatically switch off the balancing function long before a critical temperature is reached.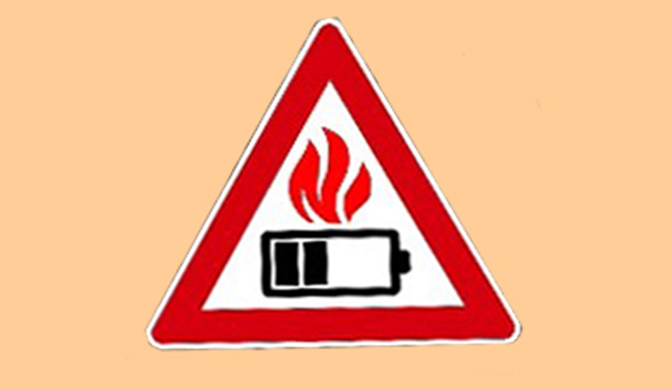 External sensors and reactors:
External sensors can be integrated into the broader BACS system, so that a given automatic reaction can be programmed to trigger before an emergency condition occurs. E.g. gas sensors in connection with switching relay logic cards (GXRAUX, CONRAUX) provide an automatic complete shutdown (emergency stop) of the entire BACS system or all other electrical devices in the affected environment and thus enable voltage isolation and also the extinguishing of a possibly built up ignition potential.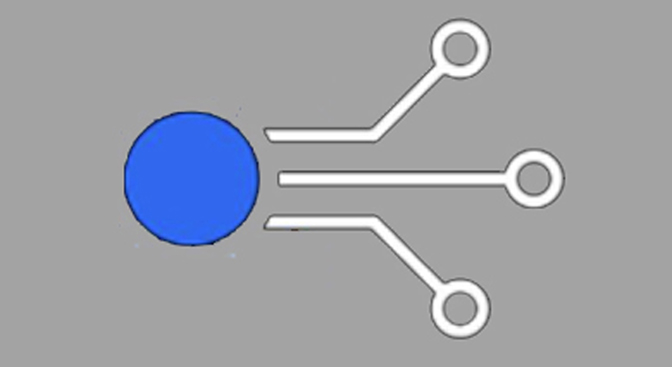 Because of these technical characteristics and built-in safety features, many users in the oil and gas industry have chosen to use BACS in explosion-risk areas, feeling confident and protected even though no certification is available for this purpose.
The high safety standards associated with BACS are not found within all BMS systems: A BMS is sometimes considered a potential trigger for a fire in battery rooms, simply because it only provides "monitoring", i.e. only warns, but cannot counteract. In the event of a problem, the user must listen, process and then ultimately react, otherwise there will inevitably be a chain reaction in which the BMS could ultimately provide the ignition spark that triggers an explosion. It is not for nothing that Battery Monitoring Systems without fuses and security failsafes are known in the market as "dangerous" if they are not also carefully and constantly observed. That's why we – and the industry at large! – think that a Battery Management System is superior to a Monitoring system since it can avoid critical situation by itself!
Nevertheless: It cannot be excluded that, despite all safety measures, a spark could occur - therefore we have decided to offer an ATEX certified product for both Zone 1 and Zone 2!
New Product Announcement!
BACS as an ATEX Certified Module for Zone 1 or Zone 2
In using a non ATEX-certified product within areas otherwise classified as hazardous, some customers make practical decisions within their own calculated sense of risk. When it comes to use in the oil and gas industry, products with different ATEX certification are required, sometimes even with no such certification. Which type of ATEX Zones (0, 1, 2 or no ATEX) is required in such cases depends in large part on the hazard frequency and probability inherent to the target environment. In some critical areas it is often sufficient to use products for ATEX Zone 2 because the existence of flammable atmospheres is not constantly present. Naturally, considering the material difference between the different ATEX class products, the choice between Zone 1 or Zone 2 or no ATEX is decisive for the cost of the product, itself.
From this coming October 2023 we are proud to offer our BACS Battery Management System as a certified ATEX Zone 2 product; from late Q4 2023 we'll also be adding an ATEX Zone 1 variation to our catalogue!
The "Generation 3" BACS C modules, successfully on the market now since 2010 and having achieved an install base of more than 3 million devices installed, are now approved for ATEX by means of a specially designed ATEX housing and additional electronics including specialized cables and cable glands. This new BACS product is certified as a Group II device and can be used in Zones 1 or 2, or 21 or 22. Flameproof encapsulation according to IEC60079-1 is used for protection, and the device is specified for gas group IIC (typical gas: hydrogen) or for conductive dusts such as metal dust or carbonaceous dust. The module can be assigned to temperature class T5 - up to 100°C.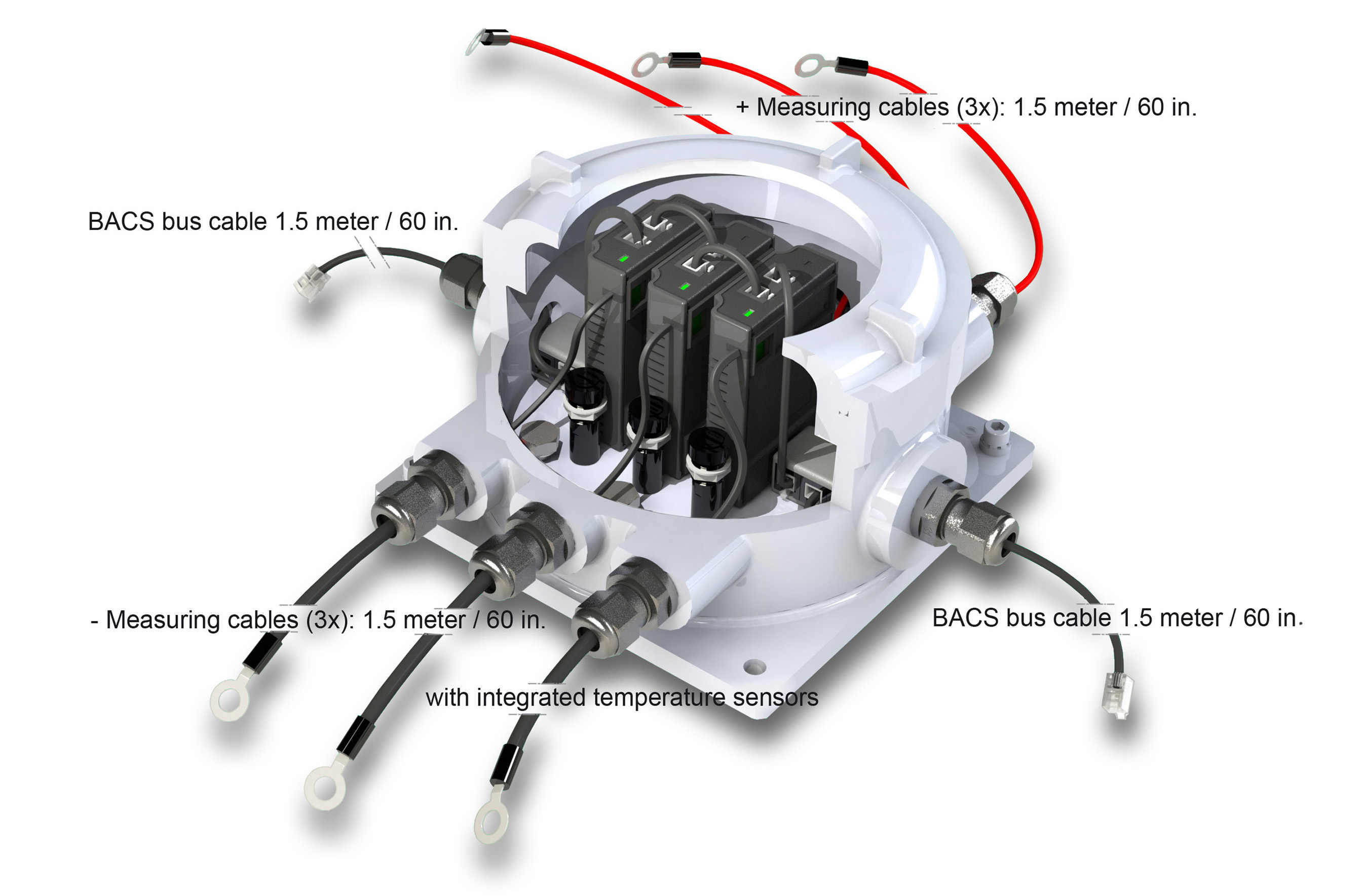 Picture: C20ex3/C30ex3/C40ex3 - Dimensions/Material: Width 190mm * Height 146mm, Weight (incl. 3 Modules) 3400g. Light grey Copper-free Aluminum, Glass Lid for LED check. For ATEX Zone II: Use in regions with temporary contamination with gas or dust and temperatures up to 100°C, according to ATEX Codes:
Zone 2: II 3G Ex dc IIC T5 Gb bzw. II 3D Ex tc IIIC T100°C Db
Zone 1: II 2G Ex db IIC T5 Gb bzw. II 2D Ex tb IIIC T100°C Db
In this concept up to 3 BACS modules are located within the ATEX housing (standard scope of delivery). The 3 BACS C modules are delivered fixed upon on a base board which is itself anchored within the housing, already interconnected ex works, and all battery measuring cables (each 1.5 m long) are led out through gas-tight glands. On the minus-side measuring cables a temperature sensor is installed within the cable lug, therefore the minus cable is slightly thicker than the plus cable. On the base board there are 6 high voltage fuses; these take the place of those mentioned earlier within this article as regards the standard BACS configuration, otherwise located in the measuring cables. These fuses are mounted vertically on holders and can be easily replaced.
All 3 modules are positioned with their status-indicative LEDs pointing upwards and through the featured "viewing window" so that the operator can view their respective operating statuses or otherwise easily access the addressing switches during configuration/installation. The battery measuring cables are available with M5, M6, M8, M10 or M12 ring terminals. All cables are halogen free and approved for use in EX regions.
The dimensions given in the following drawing are in millimeters. The total height is 146mm. The shape is square, so the width is the same over all sides and is 190mm.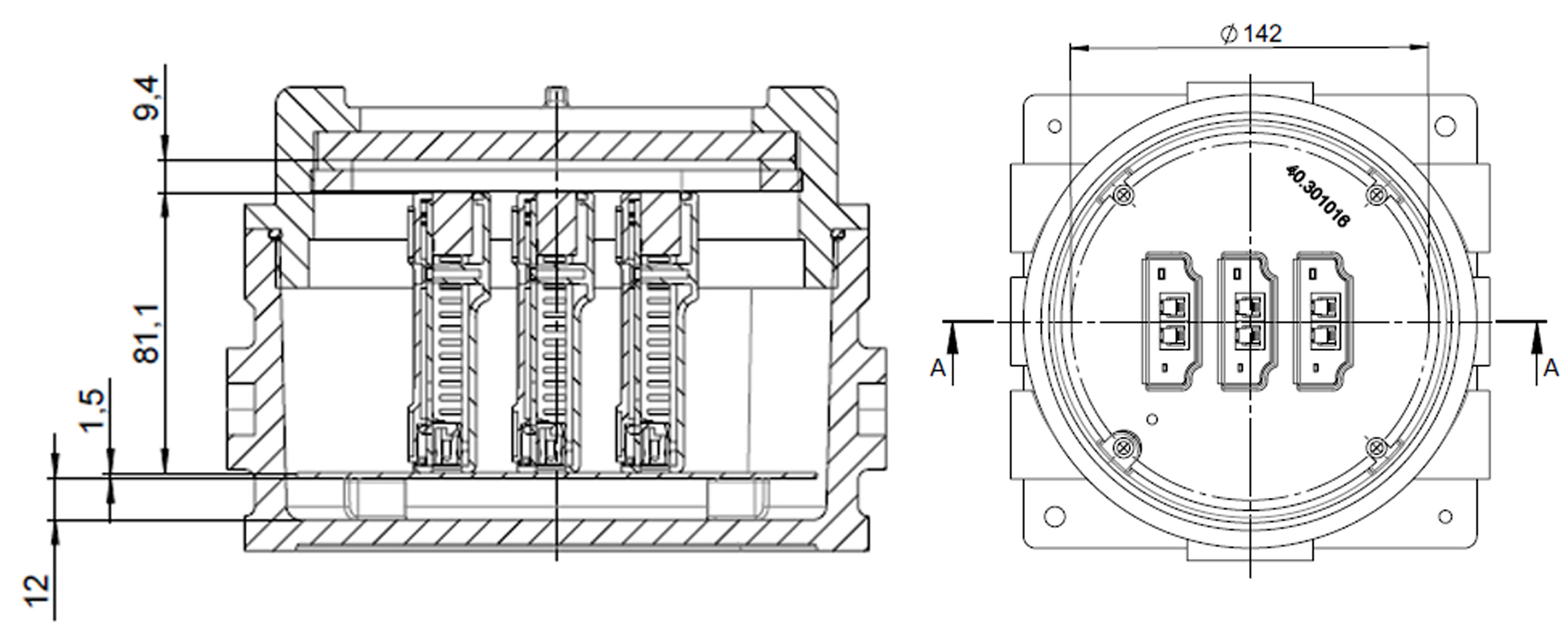 Assembly and Installation:
There are 4 holes pre-cut in the housing base for mounting. The housing has a grounding point M6 to dissipate static charges. This ground wire is not included and will need to be provided by the customer / installation partner.
For commissioning, the housing cover must be opened by the installer. The BACS bus cable to the next Cxxex3 module has to be selected and mounted by the BACS installer. For this purpose, each Cxxex3 module provides 2 pieces of EX approved cable glands (right and left) for the passage of one BACS bus cable each side. The installer leads the BACS bus cable of the desired length through and closes the Cable Gland. Afterwards the addressing of all 3 modules will be done.
As soon as all modules are installed and addressed and the communication with the BACS Webmanager is working properly, all housing covers are closed again and are gas-tight. At this point, the commissioning is finished.
The ATEX version with 3 modules is available under the article names "C20ex3" for 12V, "C30ex3" for 6V and as "C40ex3" for 1.2-2V batteries for any kind of battery chemistry.
The reseller purchase price for authorized BACS dealers is between ~595 Euro/piece for the Zone 2 variation, and 697 Euro/piece for the Zone 1 variation. This results in a cost of around 198 Euro per battery for Zone 2 and 233 Euro per battery for Zone 1; for Zone 2 this is an especially competitive price, and for Zone 1 we find ourselves in a uniquely uncharted market position!
OEM customers receive an additional discount according to their respective contract level, or through use of a long-term Framework Contract.
Retrofittable on Existing Installations!
Due to the plug-and-play design of the new ATEX solution, existing BACS installations can be simply and intuitively "upgraded" into ATEX applicability with little to no aggravation. The ATEX housing and accompanying cables can be provided in a "shell" version – once installed, the existing system modules need simply be "plugged" into the individual ATEX housings and connected accordingly.
In this way, your customer need not sacrifice or throw away their existing BACS investment in order to reach ATEX certification!
The BACS system has thus become even more robust as an ATEX variant and, considering the established installed base (> 3 million modules in the field), it is the most successful and reliable system on the market.
We are taking first orders! From October 2023 we will receive the first deliveries from our production (up to 400 pieces per month). If ordered today, then you will be supplied from the first batch this year! Our colleagues from the sales department are waiting for your inquiries at sales@generex.de (EMEA and South America) and sales@generex.us (USMCA - North and Central America).