New functions and increased Cybersecurity
1000Mbit to maximize network node compatibility
More memory to allow for future developments and functions
Additional functions to improve usability and on-site work flow
UPS Adapter CS141 HW161 Hardware Update
Times have changed, and the technical requirements placed on a Webmanager like the CS141 have expanded enormously:
A modern UPS with its assistance systems no longer merely fulfils the aspect of an "emergency power switch", it is a core system of every modern IT infrastructure, and in its function as a critical system resource, it is correspondingly networked with highly complex and fully automated building management modules as well as fully virtualized server landscapes. Even more, a modern web manager like the CS141 provides the capability of managing the entire server landscape in case of emergency and managing the operation and orderly shutdown of key devices through active resource management.
For obvious reasons, in addition to ever developing requirements through control systems such as BACnet / and Modbus over IP, remote syslog or RADIUS / 802.1X, the question of extended cybersecurity has increasingly become the focus of public attention:
To meet these new requirements as well as those yet to come from our customers, the CS141 hardware has undergone a complete revision.
The result is the CS141 HW161, the most complex and best web manager for UPS, ATS, and Batteries on the market.
What the CS141 HW161 upgrade offers: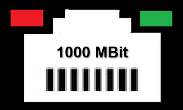 Gigabit:
Maintaining industry trends, Gigabit supports 1000Mbit transfer speeds – this is gradually becoming an industry "must-have" with many IT Infrastructures requiring it exclusively, and GENEREX is committed to staying at the head of the pack! Not to worry, though – 10/100Mbit is still supported, as well.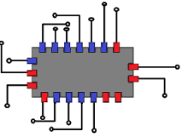 Massive Memory Upgrade:
Both as a reaction to current industry needs as well as an investment in requirements yet to come, we're quadrupling the CS141's memory to make sure that regardless of what comes next in cybersecurity, the CS141 will be equipped to handle it. What's more: this additional memory better serves to make the CS141 able to provide larger logfiles for the BACS system; it will be able to store battery data for up to 5 years, locally!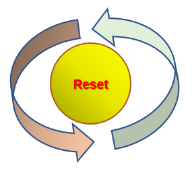 Reset Button:
This feature will appeal particularly to engineers in the field – we've implemented a "reset" button to the faceplate of our BSC and SC cards varieties to allow for a quick and easy restart. With this feature, engineers / users will no longer need to remove or unmount the card from the UPS slot in order to reset theCS141.
The CS141 HW 161 was specially developed to adapt flexibly to the future requirements of a modern IT infrastructure and, in addition to backward compatibility with older networks, offers native gigabit LAN, making the CS141 HW161 the ultimate management platform for high-security systems.